Saiu os lançamentos de maio na revista eletrônica mensal "Christian Fiction Online Magazine", que evidenciou cinco obras abaixo descritas, com capas e sinopses. Deixe seu comentário sobre esses lançamentos e qual ou quais você gostaria de ver lançados no Brasil.
Rise and Shine, de Sandra D. Brieker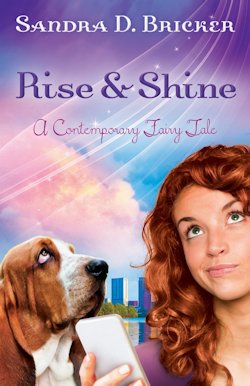 Shannon Malone thought she'd found her happy ending when she married Edmund Ridgeway, but a diving accident on their honeymoon left her in a coma. Waking up to the news that she's thirty years old would have been daunting enough . . . but she also learns that Edmund has lost his interim battle with cancer and the world has marched on without her. Her gorgeous doctor, Daniel Petros, seems to know everything about her and becomes Shannon's tour guide into a whole new world of madness where reality television has taken over the planet and everyone's life appears to revolve around a tiny screen on their cell phones! As Shannon struggles to navigate through the changes-both in the world and in her-she also must discern real memories from imagined ones. Did she really ever wear capris pants and entertain in her living room, or was that Laura Petrie from her favorite classic TV show? And where is her beloved dog, Freeway? Oh, wait! That was Jonathan and Jennifer Hart's dog, not hers. Shannon's three elderly aunts flit through her life in true Sleeping Beauty style with her well-being always a priority. And Edmund's sister Millicent descends like the Evil Queen she is, trying to extract Shannon from any claim on the Ridgeway family fortune. When a tornado moves through town and Shannon is knocked unconscious, will Daniel's kiss awaken her once and for all?
Gathering Shadows, de Nancy Mehl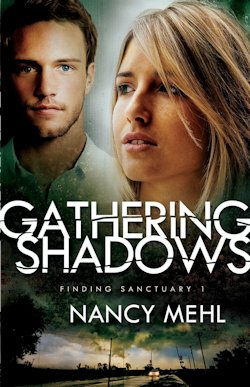 Wynter Evans is a promising young reporter for a television station in St. Louis, but even a bright future doesn't take away her pain over the disappearance of her brother nine years ago. So when she stumbles across a photograph of a boy with an eerie resemblance to him, she can't pass up the chance to track him down. With research for work as her cover, she sets out with one of the station's photogs for the place where the picture was taken: the town of Sanctuary. Almost as soon as she arrives, she meets the town's handsome young mayor, Rueben King, and together they begin to uncover long held secrets that could tear the small town apart and change everything Wynter thought she knew about her life. As the truth of her family's past hides in the shadows, it's clear someone will stop at nothing to keep the answers she's searching for hidden forever--even if the cost is Wynter's very life.
A Stitch and a Prayer, de Eva Gibson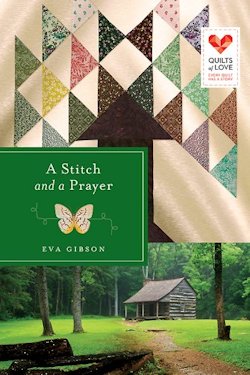 After her fiancé returns from the Klondike gold rush in 1897, Florence Harms sets about building a new life in her new marriage—even though the lingering effects of illness have left her weak and vulnerable. She and her young husband, Will, work tirelessly to clear the land around their Northwest cabin, content with their modest life. But then a stranger comes knocking and Florence suddenly senses a restlessness in Will's spirit that she had never seen before. When he leaves her with only a note that tells her he will return before their baby's birth, she is devastated, and the illness that stiffened her joints returns. Counting the days until Will walks back through her door, Florence busies herself with a Tree of Life quilt displaying a map of the farm they call home. Doubts claw at her heart as Florence struggles to believe Will's promise to return to her. Will her labor of love—and faith in God—sustain her as she waits to see her beloved once again?
Until I find you, de Victoria Bylin

Finding each other was only the beginning . . . When Kate Darby swerves off a mountain road to avoid hitting a California condor, she ends up trapped in her car, teetering on the edge of a cliff. Terrified, she breathes a prayer that changes her life. It's Nick Sheridan who comes to Kate's rescue. Nick is handsome and confident, and he seems to develop a habit of rescuing her, but Kate is in town only until her grandmother recuperates from a stroke. She's not planning to get involved with one of the locals. Nick is a reformed veteran of life in the fast lane, a new Christian, and a travel writer. When he sees a car dangling on the edge of a cliff, the daredevil in him jumps into action. He doesn't expect to be swept off his feet by the car's occupant. He's made a vow--no dating for a year--but keeping that vow is going to be a lot more difficult now that he's met Kate Darby. . . .
Persecuted: I will not be silent, de Robin Oarrish
The Question Is Not If Attempts Will Be Made
to Limit Religious Freedoms, But When.
And When That Day Comes, Will You Stay Silent?
A storm is coming.
The most popular evangelist of his day, John Luther, simply wants to share the Gospel and enjoy a quiet life with his family. He never asked to be at the center of a political controversy, but an ill wind has been blowing through the halls of Congress, and supporters of a new religious-equality bill see Luther's endorsement as critical.
But when Luther refuses to lend his support, he unknowingly sets in motion an explosive plan bent on destroying his reputation and undermining everything for which he stands. His once-normal life is turned upside down as he becomes a fugitive left with only one dangerous option--putting everything he holds most dear at risk while he fights to expose the truth. It is a mission that brings him face-to-face with the coming storm of persecution that could threaten the very fabric of our nation's freedoms.